FREE Muscle Building eBook
Add Up to 1 Inch to Your Arms in Only 30 Days!
Enter your first name and a valid email address
for free instant access to this amazing muscle building program.

Arnold Schwarzenegger Best Bodybuilder Ever
Build Big Arms Workouts

Download Now!
Arnold Schwarzenegger Greatest Bodybuilder of All Time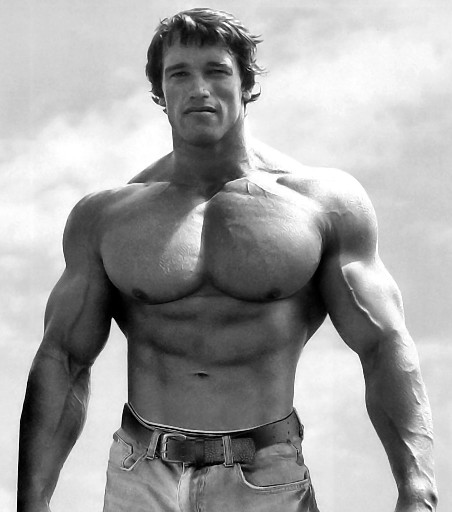 There is no doubt that Arnold was the greatest bodybuilder of all time because of the way that he finally put the sport of bodybuilding on the map and got it recognized by the general public. The increase in the amount of new bodybuilders that join this sport on a daily basis continues to grow because of the popularity that Arnold first brought to the sport.
Arnold was responsible for bringing the off-beat and weird sub-culture of bodybuilding into the main stream and the focus in the public eye. It not only changed the effect on bodybuilding but changed the health and fitness industry completely.
It all started when he was born in a small Austrian village called Thal in 1947. Thal is just outside the small city called Graz. He was taken by his father Gustav in 1953, at the tender age of six, to see the Olympic swimming champion called Johnny Weissmuller.
Arnold was inspired by seeing his physique and would later go on to become a top and multitalented athlete competing in boxing, swimming, throwing shot-put as well as javelin, but he excelled in Soccer. Arnold life was going to change forever when his soccer coach took him to his first gym at the age of 15.
Weighing less than 150 pounds and with a chest that measured less than 39 inches he managed to morph his body into a towering muscle-bound power-house competing at well over 260 pounds of rock hard muscle. His chest changed to be the biggest chest in the business at 58 inches.
Arnold knew exactly what he wanted at an early age and his raging passion for becoming the best built man in the world was needed to be put in check by his father Gustav. His father eventually seeing his sons obsession with pumping iron only permitted him into the gym three times a week and no more.
A blessing in disguise many people think as it limited the damage that he could do to himself only training three times a week. But Arnold also had his eye on making movies which he was inspired by his heroes Reg Park and the famous Steve Reeves who his main motivation to go into making acting.
But Arnold was just getting started as he went on to win the coveted Mr. Olympia title a total of 7 times. This proved his dominance in the sport and his learning curve in what it takes to win a bodybuilding competition. Still staying in good shape he started making movies after he retired in 1975.
For more information go to Old School Arm Training
This publication is presented for information purposes, to increase the public knowledge of health and fitness.
The information presented is not intended for the treatment or prevention of disease, nor a substitute for medical treatment, nor as an alternative to medical advice.
Any of this advice should not be adopted without a consultation with your health professional.