FREE Muscle Building eBook
Add Up to 1 Inch to Your Arms in Only 30 Days!
Enter your first name and a valid email address
for free instant access to this amazing muscle building program.

Ryan Gosling Arm Workout
Build Big Arms Workouts

Download Now!
What was Ryan Gosling's arm training routine?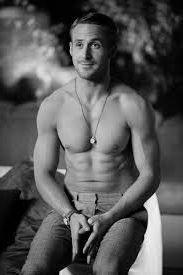 Ryan Gosling was born in London Ontario, Canada on 12 November 1980 and later became a highly acclaimed musician and movie star and writer.
His leap to stardom in Hollywood started with a small cameo role he played in a Disney TV series "The Mickey Mouse Club" 1993. In 2001 he won the Jury Award at the Sundance Film festival for his role in "The Believer" and he was also awarded the "Male Star of Tomorrow" in 2004 at the well-known Show West Convention which is organized by movie makers.
Because Ryan was naturally skinny and has been that way all his life when he was given the lead in Crazy Stupid Love he was told to pack on muscle as best he could.
Ryan has always trained on a regular basis and was not afraid to step up the intensity in order to start seeing more muscle on his thin frame.
Although Ryan has always eaten sensibly as a child and he was certainly not used to upping his calorie count the way he was requested to do in order to gain more muscle. Training 6 days a week Ryan added about 12 pounds of muscle over three months prior to the movie.
He started slowly increasing his intensity of his workouts doing about 10 or 15 sets for each body part.
At 6 ft 1 inches Ryan built a 46 inch chest and 15 inch biceps.
Here is sample of his arm routine:
Biceps:
Standing barbell curls for five sets of five reps
Seated dumbbell curls for five sets of five reps
Triceps:
Close grip bench press for five sets of five reps
Standing cable extensions for five sets of five reps
For more information go to Old School Arm Training
This publication is presented for information purposes, to increase the public knowledge of health and fitness.
The information presented is not intended for the treatment or prevention of disease, nor a substitute for medical treatment, nor as an alternative to medical advice.
Any of this advice should not be adopted without a consultation with your health professional.