FREE Muscle Building eBook
Add Up to 1 Inch to Your Arms in Only 30 Days!
Enter your first name and a valid email address
for free instant access to this amazing muscle building program.

Superstar Billy Graham Arm Workout
Build Big Arms Workouts

Download Now!
What was Superstar Billy Graham's arm routine?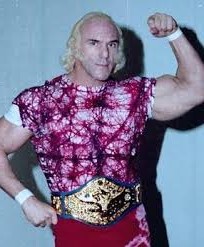 Eldridge Wayne Coleman was born June 7, 1943 to a regular working-class family that lived in Phoenix, Arizona. Wayne started lifting weights at 10 years old and never stopped. He used to build his own weights from buckets, cement and poles. He competed and won his first bodybuilding show by wining the 1961 West Coast division in the Mr. Teenage America, which was an IFBB bodybuilding contest.
He started training at Gold's Gym in Santa Monica in 1968 where he met up with all the top professional bodybuilders. Arnold is his daughters Godfather today and they are still the best of friends. He got strong quickly and ended up bench-pressing over 600 pounds.
Two years later he decided to become a professional wrestler and started the now well-known professional wrestling popularity that we all know.
The height of his professional wrestling career was around 1977 when he entered the Strongest Man Competition held in New Jersey where he came in second place. He changed his name to Superstar Billy Graham, which he dedicated to the famous evangelist, as Wayne was a devout Christian since he was a teenager.
Under his name Superstar Billy Graham he became an overnight sensation with the AWA and the "feuds" he would have on stage with famous professional wrestlers like The Crusher or The Bruiser or the enormous Wahoo McDaniel and Ken Patera.
With his bleached blond hair and his flamboyant attitude he quickly became famous throughout the world. He was a natural showman and was able to heat up the moment by self-mutilating himself or "blading" himself on the forehead. With real blood on the floor making the crowd go crazy.
He also joined the NWA and won that championship, as mentioned above his peak was in 1977 at the well-known Orange Bowl football stadium where he fought against the NWA World Heavyweight Champion who was Harley Race in a WWWF Championship where it was the WWWF vs. NWA World Heavyweight Championship that was a unification match which drew after a bloody one hour fight that will go down in history.
Superstar Billy Graham Arm Size
Reaching over 325 pounds in bodyweight at 6'4" tall he was a force to be reckoned with in the ring.
In 1975 he entered the WBBG (World Body Building Guild) and at the Pro Mr. America show he won the best-developed arms division. He became famous for those 22-inch "pythons" that he called them. He was also the first to call his arms "guns" which later became an accepted slang along with pythons.
Superstar Billy Graham Arm Workout
He always trained as a bodybuilder trying to get stronger and hold more muscle than he did the year before.
His favorite biceps exercise was heavy incline dumbbell curls.
And for triceps he loved overhead dumbbell triceps extensions.
For more information go to Old School Arm Training
This publication is presented for information purposes, to increase the public knowledge of health and fitness.
The information presented is not intended for the treatment or prevention of disease, nor a substitute for medical treatment, nor as an alternative to medical advice.
Any of this advice should not be adopted without a consultation with your health professional.