FREE Muscle Building eBook
Add Up to 1 Inch to Your Arms in Only 30 Days!
Enter your first name and a valid email address
for free instant access to this amazing muscle building program.

Vince McMahon Arms Workout
Build Big Arms Workouts

Download Now!
What was Vince McMahon's arm training routine?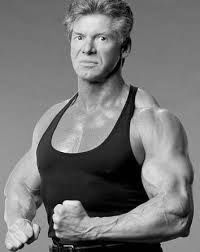 Vince McMahon is an institution, he was born into the McMahon dynasty of wrestling and is the man responsible for bringing professional wrestling into every American household and across the world.
Vince went from announcer to promoter and/or commentator to acting and producing wrestling movies. He is the CEO and Chairman of WWE.
Standing 6 ft 2 inches, 248 pounds with huge arms, Vince trained hard and heavy for 29 years until he decided to compete as a wrestler.
Depending on his constantly changing work schedule Vince trains 4 times a week, alternating between heavy and "not-so-heavy" training.
Below is just an example of one of his arm workouts.
Barbell Curl 3 X 10 reps
EZ-Bar Preacher Curl 3 X 10 reps
Standing Dumbbell Biceps Curl 3 X 10 reps
Overhead Dumbbell Triceps Extension 3 X 10 reps
Cable pushdowns 3 X 15 reps
Dumbbell kickbacks 3 X 15 reps
For more information go to Old School Arm Training
This publication is presented for information purposes, to increase the public knowledge of health and fitness.
The information presented is not intended for the treatment or prevention of disease, nor a substitute for medical treatment, nor as an alternative to medical advice.
Any of this advice should not be adopted without a consultation with your health professional.